As a parent, you document every milestone of your child's life, but why aren't more moms present in these photographed memories? This question was recently raised in a highly debated Huffington Post article and has grown into a national discussion. Sprout, the 24-hour preschool channel parents and kids share together, is out to change that with the "Mom Is Here" project, which launched on Mother's Day.
The purpose is to galvanize a movement of moms getting "back in the picture" for these special family moments. I'm totally inspired and motivated to get back in the picture! Aren't you?
Be sure to hashtag your Instagram photos with #MomIsHere & post by May 31st. Selected photos will appear on an electronic billboard in Times Square. & Ten lucky winners will be featured on Sprout and will receive a #MomIsHere prize package. FUN!
p.s. find me @thespearmintblogs
I have been wanting to try Stork Stack for awhile. It is a bit pricey at $28, which is why the $10 off comes in handy, making it $18. But they only deliver HIGH QUALITY, FULL SIZE healthy and natural baby products & toys!  Use code C1E9F11B to save $10 off your first box! The Products are customized to your child's age (3rd trimester to 3rd year).
**This is a monthly subscription, but you can cancel your monthly subscription at any time. Your credit card is charged on the anniversary of your purchase date or on the 15th of the month, whichever comes first, and so cancellations received after noon Central time on that date will be processed the following month.
CLICK HERE to get a FREE Cabinet Latch Starter Kit from Home Made Simple.
Have you heard of Fancy.com? They have been coming out with HIGH VALUE coupon codes lately ($25 off $25 and a $20 off $20) so be sure to sign up, so you can grab their next offer! You can grab items for FREE, & just pay the $4.95 for shipping.  Fancy.com offers deals on clothing, toys, gadgets, home goods and more.
Gevalia.com is offering a Buy 1 Get 1 FREE promotion on Select Coffee Products. Apply promo code TRYGEV82 at checkout. Shipping is FREE!
A few options (add to cart in 2′s)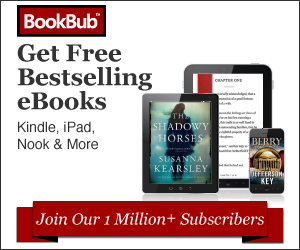 If you have an eReader and like eBooks, then you should check out  BookBub, a free daily email that notifies you about FREE & deep discounts on popular eBooks.  Simply choose the type of eBooks that you prefer and tell them where you prefer to get your eBooks (Amazon, Barnes and Noble, Google etc.).
YAY!! This awesome deal is back!!  Ink Garden is offering up 50 Business Card Magnets for ONLY $2 + $4.99 Shipping, for a total of $6.99 Shipped!Use coupon code: MAGNET2 These are great because you can make photo magnets for family members or party favors or if you place several orders those are some cheap save the date magnets for weddings!! Just choose build your own design. You could also throw these in with thank you cards 
 You can make FULL picture ones and they are very light so you can throw them in with cards and friends and family can have a nice photo to put up on the fridge 
Arts Cow is offering up over 50 Gift Items with Pick N Mix any 3 items for ONLY $25 Plus Free Shipping. Coupon Code: MIXTWENTY3 Code valid through 6/7. May be a great time to get Father's Day Gifts!
Included in the gifts are the two sided tote bags, Reg. $17.99!, which you can grab 3 for $25. In addition to adding pictures, another great idea for these would be for Bridesmaid's Gifts with the names of the girls, or even nice gifts to give to Bride's with their new name on it, like "Mrs. Smith" and you can fill them up with lots of goodies!
__________________________________________
 CLICK HERE to check out One Frugal Chick! I'm on twitter, facebook & have a daily newsletter subscription too!

We're almost half way to our new home! If you'd like to see more pics of our trip across the country you can find me on Instagram @thespearmintblogs.  We should make it to Route 66 by the end of today. I am soooo excited!! I've never traveled on it, have you?

Rexford celebrated his 3rd birthday last week. We had a mini celebration since we were gearing up for the big move. He'll get his big presents once we make it to AZ, but he did get to wear his special birthday tee that I picked out from Petitelemon.com. They have the cutest things, don't you think? Rex is wearing the Colorful Number Boy T-shirt in Red.
Lifetime's Pretty Wicked Moms debuts in just a few weeks and I'm sure it is going to be the hit of the summer! The show follows 6 stylish Atlanta Mommies on their adventures in Mommyhood while they attempt to maintain their high-end lifestyles. I am not sure how much I have in common with any of these mamas, but am excited to see how they balance work, play, & home life.
As a SAHM & full time blogger, I find it so easy to forget to take care of myself! Anyone else? Baby stuff somehow takes over your life, and you forget about the once stylish and well kept person you used to be, right? It also becomes really easy to start neglecting the house once baby gear begins to take over the living room.
For the first year after I became a mom, my living room literally became a playroom. It was convenient for my daughter, but got old really fast. It was also a bit depressing for me. I missed having a nice adult space. I missed just having a dining table. There were no dinner parties that year and really no place to even have a nice meal with my husband. That is when I decided to redecorate. After I did, my husband & I started having weekend date nights in our new dining room. (after the kids were in bed of course!) See how the dining room turned out HERE.
My children's toys & gear nowadays remains in their bedrooms or the basement. I try and keep my main floor toy/clutter free. It is really nice that my home feels stylish once again. How do you keep your home/yourself stylish, yet practical while raising children? I'd love to hear!
Be sure to tune in to watch parenting like you've never seen before with the first episode of Pretty Wicked Moms on Tuesday, June 4, at 10:00 pm ET/PT on Lifetime:

FTC DISCLOSURE: Spearmintbaby.com aims to provide unbiased editorials. However, I wish to disclose that from time to time I may receive free products or other compensation from companies for blogger reviews.

Hello Spearmint Baby!
I'm Katie and I'm 22 weeks pregnant with my "little bean." My boyfriend and I have been together over 7 years and just decided the time was right to add a tiny babe! The "little bean" nickname started because my boyfriend has always called me "bean," due, in large part, to my love of beans. So "little bean" just seemed to fit! This is my first pregnancy and we are so excited that there is a baby girl growing big and strong in my belly! We have both wanted a daughter for a very long time! I was nauseous for weeks, and could only stomach plain white carbs, except potatoes (usually my favorite), and fruit! So much fruit! Not feeling nauseous anymore, but very tired and always wanting Taco Bell burritos, chocolate cake, and ice cream (so cliche)! My boyfriend's son, who is 15, also lives with us full-time and is excited about his baby sister. I've been documenting my pregnancy on our blog, http://hellolittlebean.com. We also run an online clothing boutique called Bold Threads, which is a really fun and creative outlet for us: http://shopboldthreads.com … We got creative with announcing the pregnancy using this video that we created and filmed all on our own: https://vimeo.com/61018754 … We also announced the gender with another fun video:https://vimeo.com/64667750 … we both have a creative background so we had to get crafty when it came to announcements. Baby girl is due in September and we are so excited!
xo,
Katie
hellolittlebean.com

Are you EXPECTING? Send up to 5 photo/s of yourself (and your BUMP) to Spearmintbaby@gmail.com. Include wks pregnant, boy/girl/team green, 1st/2nd/3rd baby, cravings, and/or something interesting about your pregnancy. We all enjoy reading fun pregnancy details!! If you have a blog, etsy store, or website we'd love to give you some link love! Photographers, you can participate too! Just be sure that you have permission from clients before sending photos for use on Spearmintbaby.com.
Oh diaper bags… I have a love-hate relationship with them. They carry all kinds of very useful things. They are the perfect excuse to hide snacks at all times of the day. But at the same time they are bulky and sometimes end up so stinking full you wonder if you're actually leaving anything at home when you leave the house.
Not only that… but I have issues sometimes with the way they look…
Let's be real for a second. When you have children it is awful hard to keep your swag going. Spit up on the shoulder, peanut butter smeared on your pants… shoot sometimes I feel lucky to have remembered to get dressed. Throw a diaper bag into that mix and my personal style and swag has completely gone out the window!!
How do I remedy this? I don't use diaper bags as diaper bags… I use a bag that I love, a bag that represents me, a bag that I will feel excited about carrying around.
Now I know that diaper bags are made with specific pockets and waterproof linings. Shoot, I've seen bags with a special pocket that unzips into a changing pad! But when it really comes down to it, I personally don't use that stuff. I take the essentials and that's it. I want simple and something I love.
So here are the bags that I am currently LOVING and would be excited to carry around everyday as my diaper bag. Best part? All under $100! I'm all about spending less on a bag so I can switch it out for a new one in a few months…
1. Mad Pax
How adorable are these things? I actually have one of these… half size… perfect to be passed onto my little boy when he is ready for his own bag to carry around his treasures. I get the best compliments about this bag too… people are always trying to touch it or ask about it. Plus it is a super wonderful plaything for my ten month old. She loves the texture and spikes!
2. Ecote Geo Mini Backpack
Check out that texture! Love backpacks for diaper bags… they keep your hands free and can always be used for other things after their life as a diaper bag has ended!
3. Kanken
Oh the Kanken… I actually like to think of this as the PERFECT diaper bag! Made out of waterproof material, the front zips all the way down so you are able to easily find anything in the bag. They come in tons of different colors and have two different ways to carry it… handles or on the back! I adore my Kanken. Plus… I know it is going to last FOREVER!
4. Guatemala Tribal Print Backpack
Again with the patterns! Easy, small, bright backpack with a super easy opening… plus a thick textured, colorful fabric makes it super durable against the kiddie whirlwind!
5. Water Warz Tote
I'm completely in love with this pattern… and color… The silhouette is perfect to carry anything you might need. Super easy to stuff full of diapers, toys, blankets… you could probably fit any and everything in this gorgeous thing! Who wouldn't want to be carrying this around?
6. Cereal Box Tote
Leather making it durable and soft… big to store just about anything… and a long strap to throw over your shoulder keeping your hands free without having to wear a backpack. Plus that price? Can you beat it??
7. Trip to Thailand Messenger Bag
So I know this isn't so kid friendly but how can you beat that pattern and color? This is a bag that will stand out in a crowd. It is the type of bag people will be asking about… I'm completely in love with it.
8. Hudson Colorblock Handbag
The simplicity of this bag is beautiful. The colors make it super versatile. The leather keeps it durable. The strap makes it hands-free… what more could you ask for? Great price? Of course! This bag is basically just perfect for any wardrobe or style…
Be sure to come check out more of my fabulous opinions over here on my personal blog… Just Dawnelle. You know I'm always there and always LOVE to hear from you!! Because you guys are the best!
xoDawnelle
Hi there, Irene again from designstiles. I stumbled upon this adorable pink dachshund figural from Target and quickly decided it would serve as inspiration for this week's post. Turns out Target has a variety of cute animal decorative objects and today I've gathered my favorite. Perfect for nurseries or playrooms, here are a few art pieces, storage boxes, piggy banks and bookends.
raccoon print // bear storage bin // alligator bank // fox storage bin
tricerotops print // whale bank // pink dachshund figurine // giraffe bookends
These make great gifts too.
Happy Wednesday!

Irene Lovett
decor . styling . consulting
Older Posts
Browse Home Office Products on Houzz- For Example: