We've had an emotional week saying our goodbyes… & the day has finally come! The movers are here and we will be on our way shortly. The 5 of us (pup included) will be road tripping it all the way to our new home in AZ! We'd love for you to follow our adventure on Instagram: @thespearmintblogs
& to all of you in NJ, Philly, & NYC that have made the past 6 years so special…YOU will be dearly missed. XOXO

Contest time! We are teaming up with Munchkin this week to give away 2 Arm & Hammer Diaper Pails by Munchkin!
* Contest will be open until Midnight EST on Monday, May 20th, 2013. Contest is open to US & Canadian residents only. The winner will be announced on Tuesday, May 21st. We will send an email to the winner but please also check back on Facebook/Twitter within 4 days to see if you won. GOOD LUCK!
In addition, Munchkin is currently searching for the Best 'Stinky' Face to celebrate the Arm & Hammer Diaper Pail:
From now until June 13, parents can visit the Munchkin Facebook page to share photos or videos of their child's best 'stinky' face. There are more chances to win a Diaper Pail + the grand prize of $1,000 will be awarded to the best 'stinky' face.
To help select the grand prize winner, Munchkin has partnered with four guest judges. The guest judges will help to determine America's Best Stinky Face, which will be crowned on June 20.
CLICK HERE and sign up for a FREE Zinio account. Zinio is the ultimate app for magazine lovers, with digital magazines for iPad, iPhone, Android, Mac & PC. Then, CLICK HERE and claim your FREE $50 Credit!! With your $50 you can choose any 6 mini-subscriptions or 18 single subscriptions
CLICK HERE to get a FREE 1-Month Trial to Redbox Instant™ & also get 4 FREE DVD Rental Credits for Redbox Kiosks. Once your free trial expires, membership costs $8 per month plus taxes (that matches Netflix's Unlimited Streaming package), but you can cancel before then and you won't be charged a penny. I always grab up these Free trials and catch up on movies I want to see.
If you are signed up for the Honest Company, they sent out an email (email@email-honest.com) yesterday for a FREE $10 credit to be used by 5/15. PLUS, this credit can be used in combination with coupon codes!! Code: INVITED10 gives you $10 off $25 for a total of $20 off $25
If you aren't currently signed up for Honest, sign up so you will be able to grab the next promotion
WOW! I'm so excited Gevalia finally has a new bonus deal going on. This time you can grab 4 Bags/Boxes of Gevalia Coffee, K-Cups, or Tea for only $14.99 + get a FREE 15-piece Porcelain Tea/Coffee Set (a $59.95 value!) + FREE shipping with your first auto-delivery order! Just head over to Gevalia.com and click on the 4th banner that comes across the screen to grab the deal!
By signing up for this offer you will be in their direct delivery service, but it is so easy to cancel. You just have to call them at 1-800-438-2542  or login to your account online and cancel that way.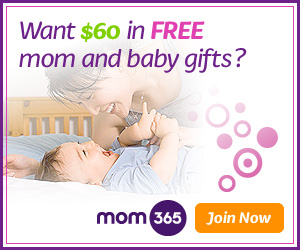 When you sign up for Mom365, a site that caters to Moms and offers up need-to-knows and fun-to-knows about your baby, you'll receive $60 FREE in gifts:
__________________________________________
 CLICK HERE to check out One Frugal Chick! I'm on twitter, facebook & have a daily newsletter subscription too!
A blogging friend of mine recently posted about her son's first pair of shoes and it really got me thinking about the shoes I put on my sons. Now that both of my boys are past the teeny baby stage and even my youngest has been walking for over a year now, they are wearing real big boy shoes. In my opinion, you really have to search if you want your boys to wear anything that doesn't look "middle aged man" and these four shoe picks are some of my favorites for little boys! I'm not really a huge fan of the look of Crocs, but my 21 month old son LOVES the independence of these shoes because he can slip them on and off himself! I'm loving the cheaper old navy version of the trendy Natives. Saltwater sandals are super darling classic children's sandals and of course every little boy needs a pair of rain boots for splashing in puddles! Happy summer shoe shopping Mamas!
Visit my personal blog at comesincolours.blogspot.com!

CONTEST time!
We are giving away 1 layette + 1 cap (of your choice) by Jaxxwear. Jaxxwear uses the finest cotton producers in the world to develop a washed 100% Peruvian pima cotton fabric that has a silky finish unlike any other fabrication typically used in infantswear. Their playwear is made in sizes 0 to 12 months & features modern body styles, including footie playsuits with patches and ruffle butts, hoodie rompers and skirted onesies.
* Contest will be open until Midnight EST on Thursday, May 16th, 2013. Contest is open to US only. The winner will be announced on Friday, May 17th. We will send an email to the winner but please also check back on Facebook/Twitter within 4 days to see if you won.
GOOD LUCK!

Hi Shari & Spearmint Baby,
I wanted to share my super candid maternity shoot that I did at 37 weeks! Our first baby – a little boy we named Jude – arrived last month on April 12th. I love your blog and have been a follower long before I was pregnant. I was actually inspired by a maternity shoot you had posted showcasing the lovely work of Kelly Hicks and her pregnant sister, Hannah. I absolutely love how comfy cozy those pics are and couldn't wait to show off my bump in a super laid back way. A good friend of mine, Katie Harrison of Low Key Studios, did a superb job on our shoot. Of course we had to include our fur baby, Jimmy. I had a wonderful pregnancy and could not get enough spicy and asian foods! Those were my biggest cravings – which is bizarre seeing as I had the world's lowest spice tolerance before. Pad thai, pho, veggie sushi – give me all of it!
Thanks for keeping such a cute blog full of baby tips and inspiration!
Justine from My Humble Love
Newer Posts
Older Posts
Browse Home Office Products on Houzz- For Example: